Chris Robertson
Managing Director
Chris started Don't Tone Alone because he wanted to bring health and fitness services to everyone, especially those who would benefit from them the most.
Educated up to an MSc degree, Chris holds numerous certificates in a number of fitness disciplines and specialises in weight management as well as functional strength training. Learning and putting these studies into practice is his backbone.
It's not all work and no play though, as he loves his rugby, beach volleyball, swimming, cycling and generally any chance to get out in the sun! His most recent interests include obstacle races and triathlons.
Michelle Ballantyne
Finance Director
Outgoing and multi-talented, psychology graduate, Michelle has always been weight conscious. After being part of Weight Watchers, Lighter Life and trying more diets than hot dinners, Michelle realised that the reason her weight would fluctuate so much was due to a lack of mindful eating and knowing how to manage her diet in a way that's sustainable for her. Now Michelle uses her wealth of experience to help others do the same and enjoys an active lifestyle as a result. You'll regularly find her in the gym and more recently in Obstacle Course races.
Francisco Canizo
Specialist Health Trainer
Martial Arts fanatic, Fran, began training in 2006. After noticing a difference in both mind and body he decided to qualify as a level 3 instructor offering fun and personalised cardio workouts using martial arts techniques. He finds these effective when clients ask him for great for weight loss programmes especially, but loves throwing in functional resistance training to make you stronger for everyday activities.
Additionally as NLP practitioner Fran's skills guide clients to becoming and remaining self-motivated in an approach specific to you.
Basia Izyk
Specialist Health Trainer
Basia is the very definition of determination and commitment. She will never give up and is the testament to strength we all hope to see in our lives. It is for this reason that Basia is not only a highly qualified Specialist Health Trainer, but also an inspiration to work with.
Previously a national level table tennis player, Basia knows how to make sessions fun yet competitive enough to always make you want to do better each time. Qualified to work with various long-term conditions and lower back pain issues, Basia is knowledgeable but empathetic to the needs of our service users. She will listen but then expect action.
Basia loves boxing, tennis and table tennis… and always up for a challenge!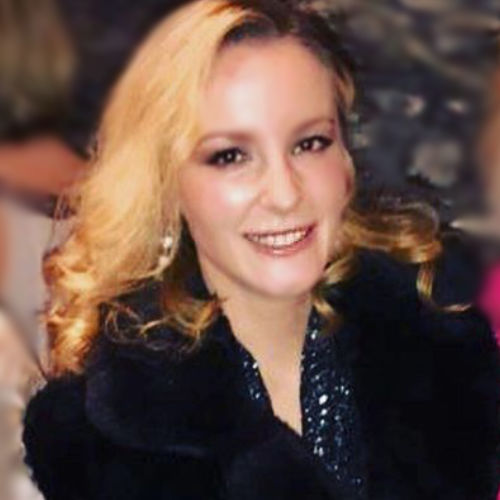 Rebekah Daunt
Communications and Research Specialist
Equipped with a MA in Journalism and a BSc in Government, Rebekah is no stranger to the healthcare sector. Having previously served the Auckland District Health Board and the Accreditation Unit at the Royal College of Physicians, Rebekah is enormously passionate about health and wellbeing.
Researching, challenging, and communicating the barriers to health and fitness is a fundamental aspect to Rebekah's comprehensive role.
When she's not busy writing blog posts or working as a freelance journalist, Rebekah enjoys running, experimenting in the kitchen, taking short walks on long beaches, cuddling her tuxedo cat, and writing about herself in the third person.